perth institute of sleep behaviour
september - december 2010
My residency at the perth institute of contemporary art (PICA) consisted of two interrelated projects that examined sleep behaviour within a collaborative environment.
The first project set out to make visibly accessible the often unseen, bodily gestures commonly found in the sleeping state or those exhibited in particular sleep disorders.
Together, with one actor, one ballet dancer, and one contact improviser, we turned the studio space into a sleep laboratory. We wanted to study what these body movements would look like isolated versus combined, vertical and prone instead of horizontal and supine, and in the daylight as opposed to a nighttime event. Over the course of the residency, I worked with each performer separately once a week, and our combined research culminated as a public performance at the studio opening.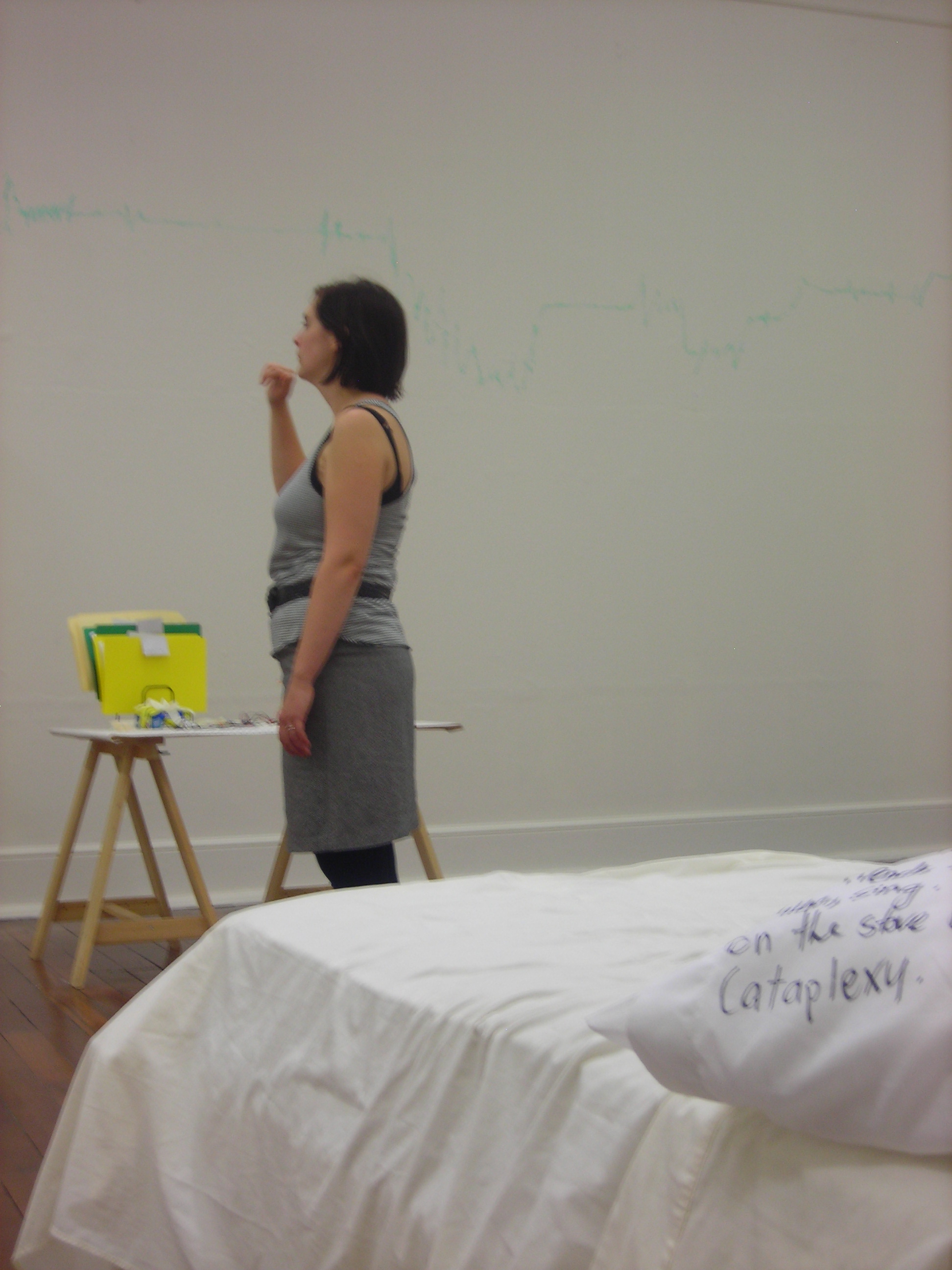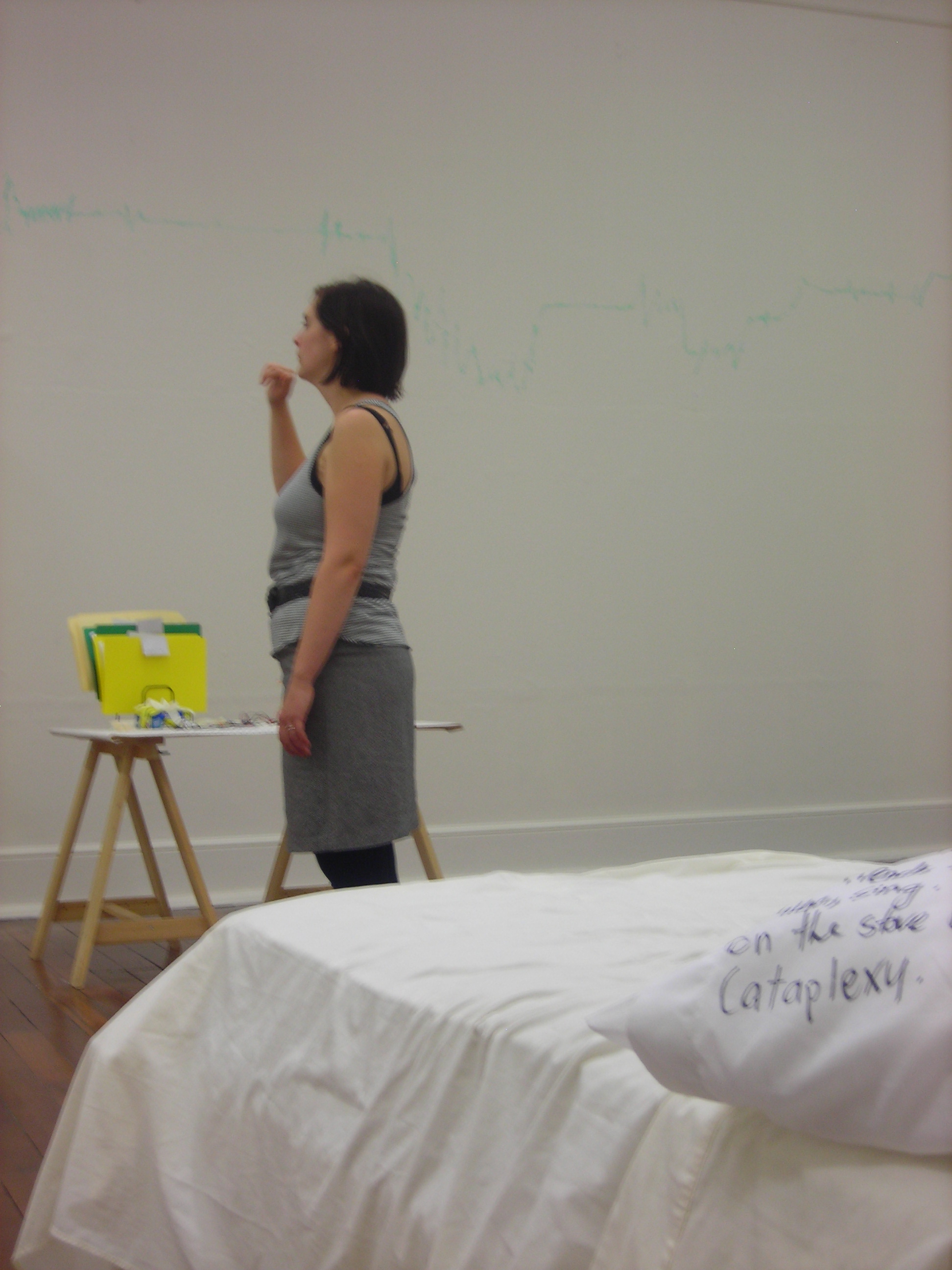 The second project aimed at challenging the confines of the sleep laboratory and the observational and diagnostic protocols practiced in the field of sleep science. In this iteration of the project, we appropriated DIY techniques and hosted our own version of a pop-up sleep study over one evening and into the morning at the art gallery.
Together with one volunteer sleep participant, one sleep technologist, and myself as the facilitator, we employed wireless EEG (brain activity), EOG (eye movement), and EMG (muscle movement) technology to record the sleep behaviour of the participant in the gallery setting but also the activity of the sleep technologist, in an effort to answer, "how astute can one be while working at night while watching people sleep?"